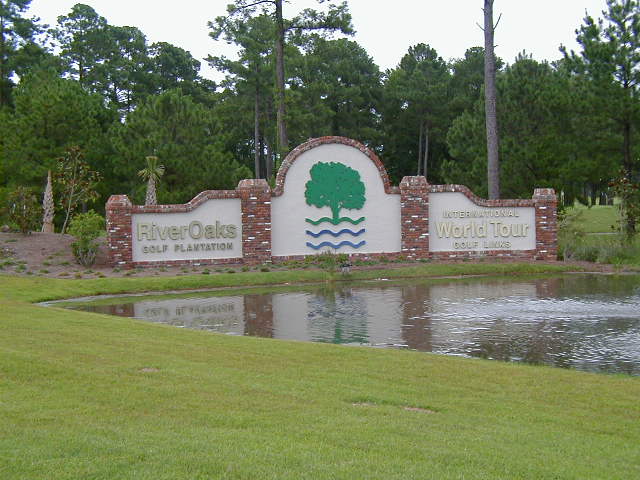 The good news here, is that is actually really a nice lay out, a little tight, but lots of surprises. The course conditions and terrible management has been the problem. The staff has been rude, the goose droppings on the green are a more welcome sight then their rude starter. Since we stay right next door every year, an improvement to the course merits at the very least, another 9 squeezed into the next trip.
Signature Golf Group has been hired to assess the needs of River Oaks Golf Club and oversee a renovation project at the 27-hole facility, and designer Craig Schreiner of Myrtle Beach has been hired to implement the project.


The Otter nine holes closed this month for bunker renovations, new drainage, tree removal and new cart paths. Additional improvements are planned for the clubhouse and parking areas. Schreiner hopes to have the work on the Otter completed by Sept. 1 for a reopening as early as October.

"They're really going to make a concerted effort to take a course that was moderately built to begin with and upgrade it," said Schreiner , who recently restored Pine Lakes Country Club and is a co-designer of the private Members Club at Grande Dunes.

"The bunker renovation will dramatically improve the strategy of each hole as well as the playing quality. Every shot will have more interest as a result of this thorough master planning project."



The Fox nine is set to close for a similar project next summer and the Bear nine will likely be renovated by 2011. River Oaks' greens were changed to Champions ultra-dwarf Bermudagrass in recent years.

Schreiner said this summer's project included the removal of at least 650 trees primarily pines from the heavily wooded Otter course.

"That lets me grade and gives me sunlight, and you get a breeze out there now," Schreiner said. "It's golf not an arboretum. We're still leaving some vegetation that defines the holes. It will still have a sense of hole definition but it won't be dominated by the trees that are there."

American Golf Corp. operates River Oaks, which was designed by Gene Hamm between 1987 and '91, but Signature Golf president Dave Downing said the contract will expire late next year. "[The owners] wanted to start doing some renovations so when the lease ends in 2010 and they get the golf course back, they have a golf course that's ready to be fitted for the marketplace," Downing said.

Signature manages Indigo Creek, Island Green, Rivers Edge, Wicked Stick and Woodland Valley on the Grand Strand, and three courses outside the area. It also operates a marketing cooperative involving another dozen Strand courses, and plans to do some marketing work for River Oaks.